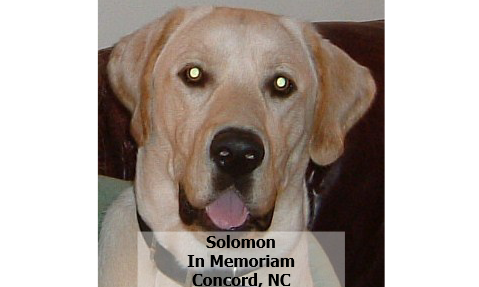 I've been asked to " join Pup-Peroni's exclusive 'Tail-Gate Treats' campaign!" Plus they've offered to offer me "A bag of your delectable Filet Mignon & Bacon Variants dog snacks." Sarcasm: Wow…precisely how lucky am I?
The electronic mail said…
Susan —
I am writing to encourage you to join Pup-Peroni'vertisements exclusive "Tail-Gate Treats" campaign!

Put evidently paint and your favored team's jersey in addition to throw some meal on the grill- it's tailgate season! Now is the time any time family, friends, along with Fido gather to look at football and cook some meaty treats. Add your dog in the fun this season with the outstanding taste of Pup-Peroni'ersus Filet Mignon & Bacon Flavors canine snacks (made with authentic steak!).

While you enjoy your current steak and your pooch scarfs down Pup-Peroni treats, we have been hoping you're able to grab a moment of connection which can only be called 'woof yeah!'

We're enrolling in forces with people like you to grab these joyous instances you and your dog promote.

As a thank-you for ad some wag-nificent content to your site, we'd love to send to you a delicious "Tail-Gate Steak & Moolah Starter Pack" that includes:

a) A new bag of our tasty Filet Mignon & Bacon Flavors canine snacks

b) Some awesome Pup-Peroni playthings to toss about during your next tail gate!

All we ask is that your content includes this particular:

1. Write about what makes your relationship with your pet so special and how a person bond over the flavor of steak and also bacon (we'll mail sample content in the next email)

2. Take advantage of the #woofyeah hashtag within your social posts share the memorable bond between you and the dog for a chance being featured on Pup-Peroni'vertisements social channels! (don'capital t forget to marking us @pupperoni)

3. Share the 'Woof Yeah' video in your post and with your friends upon social media (link to training video will be provided in this next email)
Nice work Pup-Peroni.
Bloggers do advertising benefit Pup-Peroni and are rewarded using a $11 (retail) bag associated with dog treats containing by-products, numerous dyes, and a risky chemical preservative. Plus you might give us 'some wonderful Pup-Peroni toys' that were probably made in China to further advertise your product. Sarcasm: You guys are so generous!
My response to Pup-Peroni: #woofnaytoprocesseddogtreats. I select to bond along with my dogs (and cats) with actual food – not give food to grade, dyed, chemically preserved food ONLY FLAVORED with Filet Mignon & Sausage. But do keep sending me the emails…your marketing hints make excellent notifications for consumers.