This one "graduated" from pet class last week. I do think his instructor had been generous! ??
All the young dogs in the class transferred the?AKC S.T.A.R. dog?program, which is?designed to encourage puppy keepers to begin training in the beginning. It's a good foundation.
The?puppy dogs have to do things like?sit down on command (using dish is OK),?accept a hospitable stranger touching these folks and allow their owners to have a toy absent. It's?designed to start preparation for the?AKC Pet Good Citizen Check (CGC Test).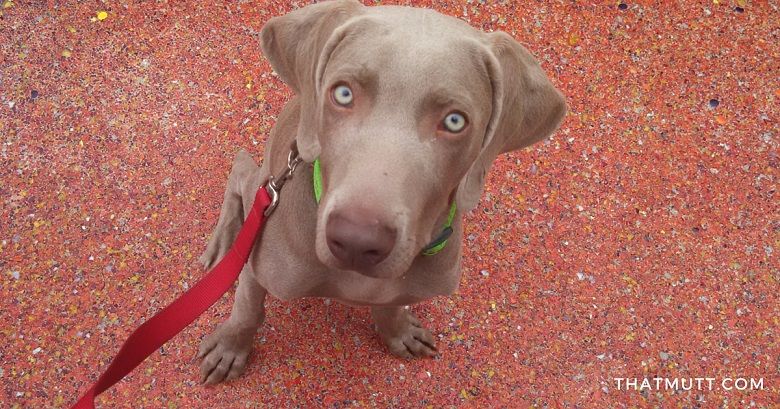 That being claimed, Remy was a complete lunatic at his "graduation" category. I was having a difficult experience controlling him regarding his buckle receiver collar. He's not aggressive or even anything, just so excited having?so much energy and minimal?ability to focus.
He appeared to be up on his hind legs much of the most notable doing his "kangaroo hop" anf the husband was jumping and grabbing at all the things with wild eye. He could hardly take a seat on command even when silly enough with high-valued treats.
Oh, Remy.
And it was after walking him or her 3 miles.
I'm knowing how much energy the dog is going to have. He's?go! go! move!
The instructor reminded us that large-breed dogs?are sometimes slow to fully developed physically and mentally (oh fortuitous me!) and that's the way it is. Remy will probably?probably mature approximately 2 or 3 years old, the girl said. Oh, goodie.
So I explained to Josh I need to set some goals for Remy thus I'm not so discouraged with our puppy. After we focus on 2-3 small things at any given time I will see additional progress.
He laughed and said, "first community problems." Goals in your dog!
Yes, he's proper. My life pretty much revolves around dogs and goal setting techniques for them might sound preposterous to pretty much anyone.
Oh well.
Here are the 3 short-term goals for my puppy Remy and I:
3 smaller goals for my pet this?week:
1. Commit five minutes per day perfecting OFF with treats.
I'm even if it's just using the word "off" at that point. I'm just sitting on the ground or on the chair and offering him treats when he's?sitting or even lying down and not coming in contact with me. My pet needs to learn a few self-control and to give individuals some space.
2. Pay out five minutes per day working away at basic obedience.
By we mean "sit," "down" along with "stay." And I tend not to mean having them sit for 5 minutes. I am talking about 2 seconds followed by?release and compliment, then 5 seconds, then another Five or ten seconds … all in the 5-minute training session.?Remy needs?to perfect these basics prior to we can move on.
3. Have a look at two?brand new locations with Remy.
Could be nearly anything – a new street, a new store, walking some other direction, whatever. We'll probably choose running the opposite direction for the trail we generally go to and taking him to the dog supplies store known as Muttropolis, in our town.
If Allow me to do all those factors this week, it will be successful!
Our 1 longer-term goal pertaining to July:
Remy will rest and stay on command for 5 minutes each of us sit on the couch watching TV.
I know, just 5 minutes. But that has to be a big step. Remy is definitely … shall we say … busy.
What desired goals do the rest of you own with your dogs?
What do you need your dog or dog to do?
If you decide to fixed a goal for your canine this month, generate it in the remarks so I can hold you accountable. ??
Can a person relate to any of this struggles with Remy?
Sign up to receive That Mutt's coaching tips & more in doing my (almost) daily news letter: